The Trustees
The Trustees of The Acquired Brain Injury Trust (Charity No 1159543) are listed below and can be contacted via the address or email form on our Contact page
Mr Paul A Taylor – Chairman
Paul Taylor FPFS, MCIS, FFA, FPA, FFTA, a Chartered Financial Planner, Discretionary Manager and Accountant, is the voluntary Treasurer of the Acquired Brain Injury Trust and brings with him considerable expertise. He was the managing partner of an accountancy firm until he sold it in 1988 and now runs two financial services businesses; McCarthy Taylor Ltd, Chartered Financial Planners and Discretionary Investment Managers (authorised by the Financial Services Authority) and McCarthy Taylor Consulting Ltd which provides Trust based pensions, tax advice, accountancy services, Trustee services, and corporate strategy advice and services to SMEs.
He is regularly quoted in the national Media on financial matters, including on BBC radio 2 and 5 , and has appeared on BBC TV. His has been referred to as the BBC Hereford and Worcester 'man for money'. He is quoted in the Financial Times, Investors Chronicle, The Telegraph, Sunday Telegraph, Sunday Times and other publications. He is an accomplished speaker and has given guest presentations at Universities and for other professional firms and bodies.
He holds 14 other company directorships, as well as many Trusteeships in family, pension and charitable trusts. A family man with five children, he has been active as a school governor for several schools, over many years until recently, having been Chair of Governors on more than one occasion.
Lady Carolyn Harford
After gaining a degree in Modern Languages at London University, Lady Carolyn Harford has worked in publishing for several years before marriage and raising three children.  She was elected as a District Councillor in 1980 and later to Hereford and Worcester County Council, serving four years as vice-chairman of the education committee.  As a governor of what was then Evesham College, she was involved in the setting up of the Acquired Brain Injury Education Service in 1988.  She has been a Trustee of the Acquired Aphasia Trust and its successor the Acquired Brain Injury Trust since the former was established in 1991, serving as chairman from 2000 to 2007.
Mrs Barbara McLaren
Before entering the teaching profession Barbara McLaren was a food bacteriologist in Evesham. This was very different to her job in Scotland where she was an advisory bacteriologist to dairy farmers having trained at Agriculture College.
After gaining her Certificate of Education at Worcester she was employed by Evesham College in 1978/9. Some years after this the Government financed a scheme whereby people who had suffered a head injury through accident or stoke. She was involved in the courses initially as an administrator and finally in the teaching of the course subjects. The aim of the course was to help students regain as much and as many skills they had before their accident and also to teach them new skills to help develop new interests to help them in everyday life.
When the Government funding stopped, the College agreed to take on the running of the courses and became more involved with the students. The financing of the various courses was partially funded by various bodies and the Acquired Aphasia Trust, which was set up to co-ordinate the fund raising activities in support of the students. She has had a lot of satisfaction in both the teaching of the ABI students and helping to raise funds for the Trust.
Mrs Lesley Kewley
Lesley Kewley, M.A. (ed) B.A. (Hons) and RSA dip. (Spld) worked for many years in Worcestershire as a specialist teacher working with people who have learning difficulties, (particularly those with dyslexia). In the year 2000 she became manager of the ABI Centre. Since her retirement in 2005 she has kept her interest in the Centre, serving as a Trustee.
Mrs Tania Jones – Treasurer 
Tania Jones ACCA is the voluntary Treasurer of the Acquired Brain Injury Trust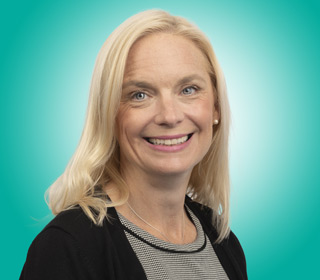 and brings with her considerable expertise in the accountancy sector.